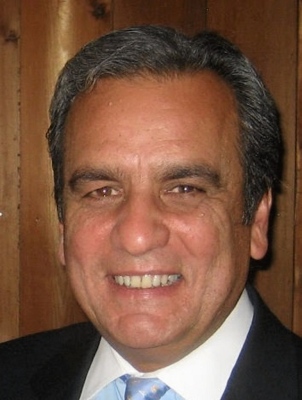 THE TIMES-TRIBUNE
PUBLISHED: APRIL 30th, 2018
BY BORYS KRAWCZENIUK
Democratic U.S. Rep. Matt Cartwright's relatively weak re-election campaign showing two years ago and shifting congressional dis
trict boundary lines have Republicans thinking they can beat him this year.
Three Republicans — John Chrin, Joe Peters and Robert Kuniegel — hope to win the Republican nomination for the 8th Congressional District seat in the May 15 primary election. The winner will face Cartwright — unopposed for the Democratic nomination — in the Nov. 6 election.
In 2016, Cartwright, seeking a third term in office, defeated Republican Matt Connolly, who spent hardly any money and did not aggressively campaign.
Cartwright won that race for the 17th Congressional District seat by only 7.6 percentage points as President Donald Trump won the district by 11.7 points.
A state Supreme Court decision earlier this year that set new congressional district boundaries placed Cartwright's Moosic home in the newly renumbered 8th district and only reinforced the belief in his vulnerability. Trump won the new district by 10 percentage points.
Some top Republicans have pinned their hopes on Chrin, who has the most campaign money with more than $1 million left at the end of March, according to the latest campaign finance reports. He has aired television and radio commercials most of this month. Peters had $9,482 left and Kuniegel, $26,155. Both have mostly concentrated on radio advertising.
Chrin must prove he can win despite not living in the 8th district. Chrin, who lived in New Jersey for more than two decades, moved into the existing 17th district, but the Supreme Court's boundary changes put his new home in Palmer Twp., Northampton County, outside the 8th.
Chrin pledges to move into the 8th. He thinks voters will look past his residency and concentrate on his background as a Wall Street banker who knows how to spur economic development.
Peters, the son of former Scranton Mayor Gene Peters, lived for years in Wyoming County, which is also outside the 8th. He moved back to his father's Scranton home earlier this year after the boundary change so he could run in the new 8th.
Kuniegel has lived in the same home in Spring Brook Twp. for 45 years.
Each favors building a wall along the United States' border with Mexico to protect the nation from illegal immigration and terrorism, though they differ on the wall's nature. Each supports gun-ownership rights and each supports repealing and replacing the Affordable Care Act, also known as Obamacare.
Their top priorities differ.
Chrin, aligning himself to Trump in his advertising, criticized Cartwright for voting against Trump's recent tax cuts. He said lowering the corporate tax rate from 35 percent to 21 percent will lead to more companies choosing the United States over other countries for new plants and offices.
"The corporate (tax cut) is an important aspect of ultimately putting more money in middle-class workers' pockets," Chrin said.
Cartwright has said he voted no because he wanted more of the tax cut to go directly to middle-class families.
Chrin, who worked for more than 20 years as a banker, lists economic development as his top priority. He will work to attract back-up operations of companies based in larger cities, warehousing and other freight-transportation companies, pharmaceutical manufacturing and companies that exploit Marcellus shale natural gas.
His Wall Street experience taught him how to put together deals and he knows what prospective companies want, he said.
"I am unbelievably well-positioned to do it because I've got credibility and I've done it myself in terms of working with entrepreneurs around the country," he said.
"Because if you can do it, faster, safer, cheaper, that's good for society. … What we don't have in Washington is enough people who anticipate where the puck is going and just focus on where it's been."
He also wants to realign education to encourage more high school students to pursue vocational fields as plumbers, welders and electricians, whose numbers leave companies scrambling for help.
"I think we're doing a big disservice to the young men and women to say everybody needs to go to college," he said. "They don't. … If you become a plumber, electrician, if you're a welder, if you operate heavy equipment, goodness, we're bringing men from Kentucky at this point to operate Caterpillars and they're making $130,000 a year. That's insane."
Peters said he will make dealing with the nation's opioid addiction crisis, terrorism and "police assassinations" and helping returning war veterans his top priorities. His expertise as a former Mafia and drug prosecutor mean his experience matches up with what the nation needs at the moment.
"I was built for this," he said. "Who would you want to go to Congress and deal with these issues that affect every family today?
As assistant to the federal drug czar under President Bill Clinton and President George W. Bush, Peters said he gained a familiarity with federal government.
"I don't have a learning curve, so to speak, I can hit the ground running," he said. "I can go to Washington and be a disrupter."
On opioids, he favors more federal money for addiction treatment and laws that encourage doctors to limit distribution of prescription painkillers, often the first step to opioid addiction. He wants insurance companies to cover the costs of treatment beyond the typical 28 days.
"We don't stop treating cancer patients after 28 days. Why would we stop treating someone with this health care problem?" he asked.
He also advocates deregulation that can help farmers and eliminating the federal estate tax on small farms.
Kuniegel, who campaigned for Trump, praised the president.
"Trump's agenda is right in line with my thinking," he said.
An organizer in businessman H. Ross Perot's 1990s presidential campaigns, Kuniegel said his top priority will be developing "an electronic town hall," an internet-based way to gather information on issues from experts and everyday people. The town hall will encourage debate and inform his views as he goes to Washington to represent the district.
He views the concept as more informed than opinion polls.
"I saw this potential for changing politics if people could get a real voice in the system. What's lacking is people being involved in the system," he said. "It has to come from the people and if it comes from the people they'll gain more trust in politics. … It would give me a strong feeling of what the people want and what the people think."
He said Trump's tax cut will show the benefits of letting Americans keep more of their money.
"We're finally going to prove that trickle down economics did work," he said.
He also favors stronger checks on the federal government's access to private individual matters. He views the National Security Agency's power as unlimited and as "a threat to national security."
"Absolute power corrupts absolutely," he said.
Contact the writer:
bkrawczeniuk@timesshamrock.com
570-348-9147
@BorysBlogTT on Twitter
Name: Joseph Camille Peters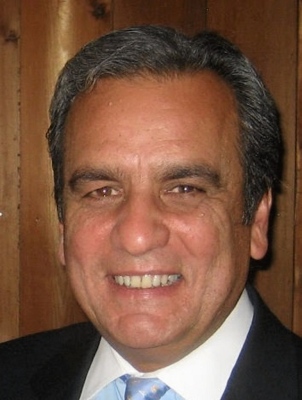 Party: Republican
Age: 60
Residence: Scranton, Lackawanna County
Education: Graduate, West Scranton High School, 1975; bachelor's degree, criminal justice, King's College, 1979; law degree, Dickinson School of Law, 1983.
Experience: Scranton police officer, 1978-1981; assistant, deputy and executive deputy attorney general with focus on organized crime and drugs, including as director of the Bureau of Narcotics Investigation, attorney general's office, 1982-1998; director, federal high-intensity drug-trafficking area, Philadelphia, 1998-1999; director, all federal high-intensity drug-trafficking areas, national drug czar's office, 1999-2003; counterterrorism consultant, 2004-present; president and chief executive officer, Nano Mobile Healthcare Inc., 2014-present; president, MSGI Technology Solutions, Inc. (formerly, MSGI Security Solutions, Inc., Media Services Group), 2004-2010; executive director, Scranton Cultural Center, 2011-2013; state executive deputy attorney general in charge of communications, 2013-2014; law enforcement training video producer, Institute for Intergovernmental Research, 2014-2016.
Family: Son, Max
Campaign website: joepeters.com
Name: John Robert Chrin
Party: Republican
Age: 54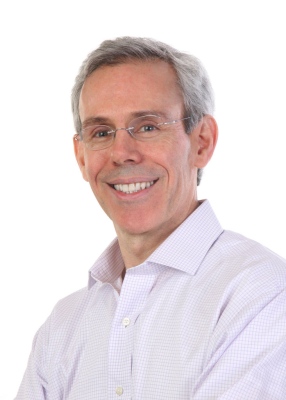 Residence: Palmer Twp., Northampton County
Education: Graduate, Easton Area High School, 1981; bachelor's degree, economics and foreign careers, Lehigh University, 1985; bachelor's degree, industrial engineering, Lehigh University, 1986; master's degree, business administration, Columbia University, 1988. All his degrees were with honors.
Experience: During college, union laborer, Keystone Food Products, Easton, and Roadway, Tannersville; busboy/dishwasher, Minsi Trail Inn, Bethlehem; during graduate school, industrial engineer, Procter & Gamble, Staten Island, New York, and Merck, Doylestown, and teaching assistant at Columbia; JPMorganChase, 1987-1994 and 1999-2009, rose from associate to managing director, banks and financial institutions mergers and acquisitions; director, Merril Lynch, 1994-1999; professor/global financial services executive-in-residence, Lehigh University, 2009-2012; partner, Circle Wealth Management, 2012-present.
Family: Wife, Maria, children, John, Catherine Rose and Elizabeth
Campaign website: johnchrin.com
Name: Robert Joseph Kuniegel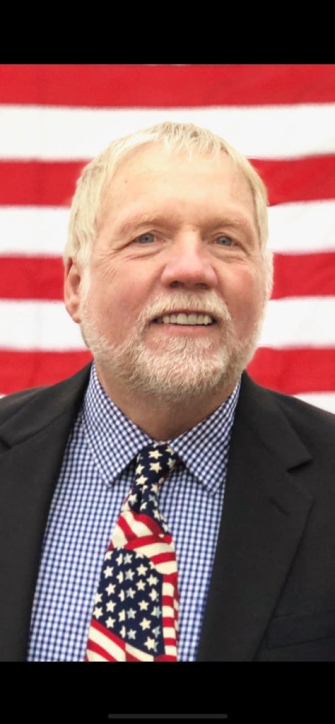 Party: Republican
Age: 68
Residence: Spring Brook Twp., Lackawanna County
Education: Graduate, North Pocono High School, 1968; bachelor's degree, criminal justice, University of Scranton, 2000.
Experience: Navy Reserves, 1968-1974, 21 months active duty; co-owner/business manager/bookkeeper, Hair at 731, Old Forge, 1985-present; part-time fireworks maker, Semenza Brothers Fireworks Co., Spring Brook Twp., 20 years, dates uncertain; prison guard, State Correctional Institution at Dallas, 2004-2016; mason tender, Griffin Masonry, approximately 1970 to 1974; construction worker, Laborers Local 215, Wilkes-Barre; public safety officer, University of Scranton, approximately 1991-2002.
Family: Wife, Jane, daughters, Libby and Adeline
Campaign website: ThatsMyCongressman.com
8TH CONGRESSIONAL DISTRICT:
All of Lackawanna, Wayne and Pike counties; in Luzerne County, Wilkes-Barre, Hazleton, Nanticoke and Pittston, all of Bear Creek, Buck, Butler, Dallas, Dennison, Exeter, Fairview, Foster, Franklin, Hanover, Jackson, Jenkins, Kingston, Pittston, Plains, Plymouth, Rice, Wilkes-Barre and Wright townships, part of Hazle Twp.'s 1st voting district and all the township's other voting districts, and all of Ashley, Avoca, Bear Creek Village, Courtdale, Dupont, Duryea, Edwardsville, Exeter, Forty Fort, Freeland, Hughestown, Jeddo, Kingston, Laflin, Larksville, Laurel Run, Luzerne, Nuangola, Penn Lake Park, Plymouth, Pringle, Sugar Notch, Swoyersville, Warrior Run, West Hazleton, West Pittston, West Wyoming, White Haven, Wyoming and Yatesville boroughs; and part of Monroe County.